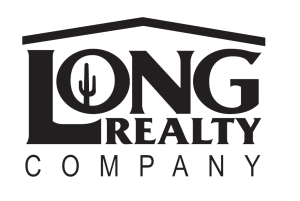 Long Realty Company, a part of HomeServices of America, a Berkshire Hathaway affiliate, has been helping generations of Arizonans achieve their dreams of home ownership since 1926. Originally founded by Roy H. Long as a local Tucson company, its tradition of personal service continues today. With more than 37 offices throughout Arizona and into Mexico, including 23 affiliate realty and property management companies that are independently owned and operated, Long Realty Company offers an unparalleled level of award winning residential and commercial real estate services through a network of more than 1,300 licensed real estate associates. In fact, Long Realty Company is among the top 50 companies in the nation for volume of sales closed.
The real estate industry is constantly changing and at Long Realty Company, we keep innovating. Throughout our history we have become stronger, smarter and more successful in helping Arizonans reach their real estate goals. Most recently our Long Realty Mobile App has broken new ground and received national acclaim as the next generation of mobile home search apps. With all the new technology that is being invested into our business, one thing hasn't changed – our commitment to our home buyers and sellers. Long Realty sales associates are knowledgeable professionals who get results for their clients, time and time again. Long Realty Company and its sales associates have built, lived and engineered a brand that has helped hundreds of thousands of Arizonans for 85 years.
Long Realty Company became a recognized national firm with substantial resources when it was purchased in 1999 by HomeServices of America, Inc., a Berkshire Hathaway affiliate based in Minneapolis, Minnesota. As the second largest, full-service independent residential real estate brokerage firm and the largest brokerage-owned settlement services (mortgage, title, escrow and insurance) provider in the U.S., HomeServices of America has the strength, expertise, and most importantly, commitment to help with virtually any real estate-related need.