One of the primary questions buyers ask today before buying into any real estate development, particularly one with a golf club affiliation, is, "What does the future look like for this community?" Obviously this is a very valid question and one that a buyer should conduct substantial due diligence on to achieve an answer to their satisfaction. It's our opinion that there is quite a lot to be excited about with the real estate at Stone Canyon and finally that news is mirrored on the golf club side as well with the recent acquisition of the facilities by a group led by PGA Tour star Phil Mickelson.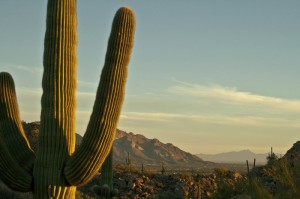 The land at Stone Canyon is simply phenomenal and it's nearly impossible to find a comparable landscape elsewhere. Prices for lots and homes certainly were impacted during the economic downturn, but this has created opportunity for buyers to acquire property at very attractive prices. One of the many encouraging signs for the future of the development is the vast amount of new construction taking place today. Most of these new homes being built are directly commissioned by their owners, although there has been a large surge in"spec homes" returning to the market. In fact, as of December 2015 there were five spec homes actively under construction throughout the community or very recently completed, and there were also several other not yet built spec homes listed in MLS. When priced correctly spec homes have been successful.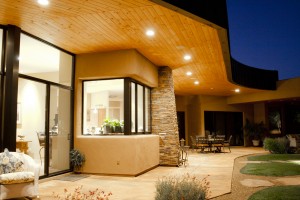 Perhaps the most encouraging sign at Stone Canyon though is the massive influx of capital which has made its way into the community in the last few years. Savvy investors have made significant purchases based on the inherent value of the land and the subsequent potential for future sales. Of these investments the one which is poised to make the biggest impact is the "Enclave at Stone Canyon". Currently being developed by Fairfield Homes and Mattamy Homes, this parcel of land, often referred to as "The Donut" or "Phase V", will offer a diversified product that has been sorely lacking in years past. With the vast majority of Stone Canyon's homeowners being seasonal, there has existed a demand for a smaller-sized finished product that requires less maintenance and investment as a second or third home. The Enclave at Stone Canyon is being developed to meet this demand and should do exceptionally well in bringing more activity to the development. Its location within the community will be particularly attractive, as it's within walking distance of both the Clubhouse and Health & Fitness Facility.
Other investments that are encouraging for the future of Stone Canyon were the acquisition of Phase III (Tuscan Estates) by Sombra Homes' affiliate, Stone Canyon Investors, and the purchase of 37 Phase VIII lots by renowned local developer Diamond Ventures. Together all of these investments made by local developers underscores the faith of the local community in the value which exists at Stone Canyon and its promise for future development. Meritage Homes also fairly recently acquired 24 lots in Stonegate which are actively under construction & available for sale through its Monterey luxury brand. No guarantees can be made with any real estate purchase but the upside potential seems very strong. If a purchase is being made as a permanent or part-time residence the utility of that purchase should prove worthwhile for the prices seen today. Any purchase which is strictly an investment must be made with more caution, although some great values have popped up from time to time.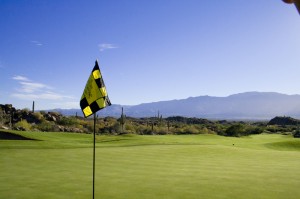 The sale of The Stone Canyon Club to a group led by PGA Tour star Phil Mickelson was finalized in the summer of 2014. Now, what does this news mean for potential buyers moving forward? First, it's calming to know that there is finally some resolution to the longstanding uncertainty at the Club. Moving forward there will be owners that understand the golf business and should set forth a clear path for prosperity. Second, although overall this change of ownership is positive, it's somewhat tempered with the requirement that all new buyers of real estate in the community must at least join the Club as Sports Members. That currently amounts to an obligation of $5,000 as an initiation fee and $275 per month. Any barrier to entry is rarely a positive for real estate, sellers and buyers alike. Finally, this shouldn't substantially impact real estate prices. Luxury inventory levels for homes and lots remain high with moderate demand. Some agents are promoting the likelihood of increases and this is why Team Woodall is THE best resource for buyers & their interests. The design by Jay Morrish has proven to be one of the best in the country as validated by Golfweek & Golf Digest rankings. Stone Canyon's sheer natural beauty is breathtaking and will continue to captivate the senses of future golfers as well.
Thank you for reading about Stone Canyon's evolution over the years. For a more thorough explanation or discussion of Stone Canyon please don't hesitate to contact Team Woodall today. Read on further for information about The Stone Canyon Club.