UPDATE: The Stone Canyon Club was recently acquired by a group led by PGA Tour star Phil Mickelson. For more information read "Its Future" page of this website.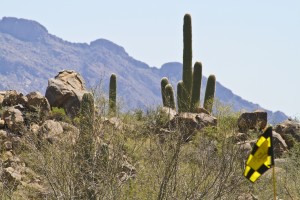 Conceptually the Stone Canyon community was designed around its world-class golf club. In fact, the original developer gave the course architect, Jay Morrish, free reign to design the best 18-hole layout without regard to the real estate. The property was then platted around his design. The result is a pre-eminent golf course that underlies the original developer's desire for quality above all else, which can be seen throughout every facet of The Stone Canyon Club. Even the practice facilities at the Club are so well designed and ample that it makes the Club that much more attractive.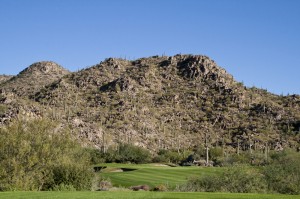 Jay Morrish has commented about his work at Stone Canyon, saying the land at Stone Canyon is, "the most remarkable desert site I've ever seen. None of the others are even in the same league as Stone Canyon." This has proven to be accurate with the feedback over the years from members, guests, and even independent third-party golf course raters. In fact, for 2014 Stone Canyon is currently ranked as Golfweek's 114th best Modern Golf Course and its 33rd best Residential Golf Course in 2015. It also makes the Golf Digest's Best Course list at #132 for 2014 and #4 Best in Arizona(Click Here for a list of past rankings). Now rankings should always be taken with a grain of salt as they can be quite political and among the challenges are even getting enough raters (who are volunteers paying their own way to travel) to visit golf courses not in highly trafficked regions. Even so, the fact that Stone Canyon is so highly regarded speaks volumes when you consider the thousands and thousands of golf courses across the country it's competing with.
Stone Canyon is blessed with tremendous topography that makes it such a visually stimulating golf course. The contrast between the emerald green fairways and the rock-strewn mountainside is simply incredible. One reason that Stone Canyon has been so well received by the membership in particular is because of its flexibility. The forward tees allow a beginning player to literally roll the ball off almost every tee. There are also quite generous fairways to hit towards and only a few spots of forced carry over protected washes. Contrast that with the back tees which can be challenging for even the most accomplished player. Having personally played with tour professionals on the course Team Woodall can attest to the touring professional's appreciation of the layout as well. The course is such a true jewel that it must be played to be fully appreciated as any description falls short of its sheer beauty.
Membership Options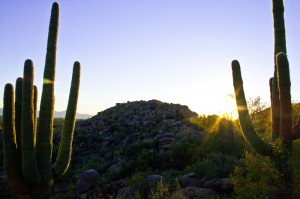 The Stone Canyon Club currently offers four different membership categories: Golf Membership, Junior Membership, Corporate Membership, and a Sports Membership. All memberships in the Club with the exception of the Corporate are "family" memberships (does not include adult children) and not individual. Since its inception up until the Fall of 2012, owning property was a pre-requisite to membership at the Club. However, this has now changed and non-property owners may also join the Club. Golf Membership categories offer full access (some use fees may apply) to the entirety of Club facilities, including: The Top-100 Golf Course, luxurious Health & Fitness Facility, Clubhouse access, dining facilities, locker rooms, and all of the Club's social functions. Sports Members are offered all of the same benefits listed above except direct access to the golf course. Sports Members do receive a discounted fee on the golf course but must play with a Golf Member.
All membership categories are non-equity and consist of the following initiation fees and monthly dues:
Golf Membership – $12,000 Initiation with Monthly Dues of $875
Jr. Membership – $5,000 Initiation with Monthly Dues of $575
Sports Membership – $5,000 Initiation with Monthly Dues of $275
Corporate Membership – $20,000 Initiation with Monthly Dues of $875
It has also been published that the monthly dues are not scheduled to increase through 2017.
All pricing and club information is based on information obtained but should be verified with the Club directly as it can change from time to time. Contact Team Woodall and we will help arrange a meeting with the Club's Membership Director.
Click Here to View a Scorecard
A gallery of golf course photos is below.
Stone Canyon Golf Course Photos