Located among the rock-strewn foothills of the Tortolita Mountains in Oro Valley, Stone Canyon is a gated, residential golf community featuring a private Jay Morrish 18-hole championship golf course. The amazing boulders and mountainous topography make Stone Canyon a fitting name for this development. Throughout the community the desert landscape is simply incredible; running the gamut from more common flat desert terrain, to high plateau scrub desert, to the absolutely amazing rugged sections of ancient

boulders. Age-old saguaros only add to the majesty of this property which has not only spellbinding vistas of the Tortolitas but magnificent views of the Catalina Mountains for which Tucson is famous. Add in a diverse ecology of animals & plants and you'll be drawn immediately to this desert paradise.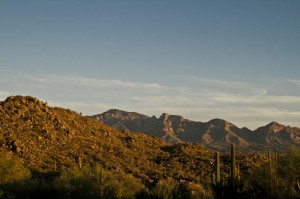 Making the appeal of Stone Canyon even greater is its world-class golf course which has frequently been ranked among the Top 100 courses in the United States by prestigious publications such as Golf Week & Golf Digest. Golf course architect Jay Morrish did a fantastic job of carving out a course that is both challenging for expert golfers, yet playable for even juniors or beginning golfers. The Stone Canyon course is an exhilarating layout that creates excitement for its members each round and is one of the few courses that even spectators could enjoy without picking up a club.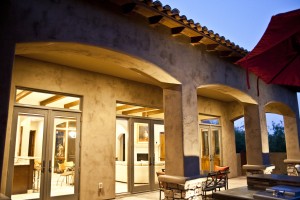 There's no denying the brilliance and uniqueness of Stone Canyon as a community. Mostly a development of custom homes on acre-sized lots, it's enticing to all that visit to purchase one of these custom lots as a blank canvas for a future residence or perhaps select one of the excellent existing homes instead. However, there are also additional property options that are expected in the near future which would be smaller in nature. Please browse this website to learn more about the development and contact us if you'd like to schedule a tour to see the community for yourself. Team Woodall looks forward to being your resource for the Stone Canyon community.