Tucson officially became part of the United States in 1853 after the Gadsden Purchase, although its history dates back thousands of years to early Native American settlers who farmed along the Santa Cruz River. This rich history continues to influence the culture of Tucson today and brings about a welcoming, relaxed lifestyle that, along with the warm climate, continues to attract visitors and new residents. Nicknamed "The Old Pueblo", the City of Tucson has not only a distinguished history but also a promising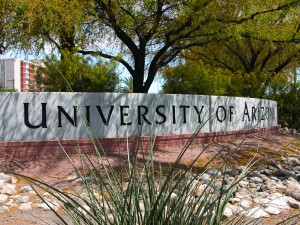 future as well. Home to the University of Arizona (founded in 1885), Tucson is the second largest city in Arizona and in 2005 was listed as the 32nd largest city in the United States. However, due to its sprawling development and old-Western lifestyle, Tucson has the feel of a much smaller community. A varied desert terrain exists within the city's region featuring unique wildlife and ranging topography from saguaro cactus all the way to pine trees in the surrounding mountains with peak elevations of over 9,000 feet above sea level.
A huge attraction to the Tucson area is undoubtedly the vast amount of sunshine enjoyed yearly in the region, averaging over 350 sunny days a year. The warm, dry climate draws visitors throughout the year, but primarily during the winter months when many seasonal residents call Tucson home. There are numerous additional benefits to living in the area, like its rich cultural history, abundant recreational opportunities, expansive culinary delights, and relaxing lifestyle. All year long there are a variety of fairs, cultural events, and arts exhibits/shows which provide interesting diversions for area residents. Host of the Tucson Gem, Mineral & Fossil Showcase, the city welcomes visitors from around the globe for this unique, two-week event that stretches across the downtown Tucson area. Anchored by the University of Arizona Athletics, Tucson also provides outlets for sporting events, with the hot ticket being Men's Basketball. Tucson is a city that takes some time to explore and discover all the nuances that make it such an attractive destination.
For more information about Tourist Attractions visit our Area Attractions page at TeamWoodall.com.