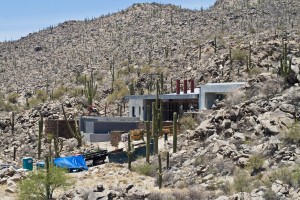 Public Reports, also referred to today as Subdivision Disclosure Reports, are a requirement for any "Subdivider" who owns six or more parcels within a given subdivision. Public Reports are meant as a disclosure tool to inform the buying public about various facts relating to the subdivision and are required to be presented to a buyer prior to entering into a contract with a Subdivider. The information contained in a Public Report includes:
Nearby airports
Emergency services
Utility providers
Property taxes
Soil conditions
Streets & roads
Drainage
Subdivision use restrictions.
Provided on this website as a courtesy are all of the Public Reports we've located that have been filed with the Arizona Department of Real Estate for the Stone Canyon community. Be Advised: The information contained in these Public Reports may not reflect current or accurate information today, but we still feel are useful tools when evaluating any property. If you should have questions about anything you find on a Public Report please don't hesitate to contact us. You may also check the Arizona Department of Real Estate website for any possible updates or information which may have been missed.